"The Art of HEALING
comes from Nature,
not the physician."
~ Paracelsus

"If there is magic on the planet,
it is contained in THE WATER."
~ Loren Eisley

GREEN ARCHITECTURE
ECO PLANNING
CANADA'S GREENEST
ECO RESORT
ECLIPSE NORDIC HOT SPRINGS GUEST CENTRE (Healing Waters)
Yukon Hot Springs Resort, Whitehorse, YT

Formerly Takhini Hot Springs Resort 2017 - 2023

"The art of HEALING
comes from Nature,
not from the physician."
~ Paracelsus

For millennia, people worldwide have used hot springs for their restorative, natural healing and mystical powers. Yukon's Takhini Hot Springs therapeutic value was long recognized by local First Nations. Over the last century, the warm waters have soothed many Yukoners. In recent years, the Yukon Hot Springs Resort (formerly Takhini Hot Springs Resort) has become a popular venue for international and local visitors alike, to bask in the hot pools, and view the awe-inspiring Northern Lights in winter or experience the magic of the Midnight Sun during the summer.
Yukon Hot Springs Resort's new Eclipse Nordic Hot Springs Centre and natural hot pools recognizes (in both design and services) that human health is interconnected with environmental health.
The 10,000+ years hot springs are the very foundation of the eco resort and integral to its existence. Maximizing solar orientation, enhancing views, rehabilitation of the spring source, and reclamation of the tufa fields, excessive roadways and parking were priorites in the design of the facilities. The new hot pools and guest services centre provide visitors with a more nature based experience.
The Hot Pools and Guest Centre have been sited to rehabilitate the historical tufa run-off area and take advantage of views to Takhini Pond and local mountains. It has all-weather protected Northern Light Walkway connections to the outdoor hot pools— the healing waters.
The Eclipse Nordic Hot Springs Centre's 13,500 sf (1,260 m2) programmed spaces include: reception, lounge, cafe, office, change rooms, showers and lockers, and associated staff and utility services areas — all servicing the four Natural Rock Hot Pools (Eclipse, Hidden, Onsen, and Aurora Pools), the two Saunas (Hot & Warm), the two Steam Rooms (Solar Eclipse & Lunar Eclipse), and the Relaxation Centre (Hibernation, Meditation, Inspiration, Illumination relax rooms).
Video Tour: Centre under construction
The Yukon Hot Springs Resort is Canada's most energy-efficient, sustainable green resort. The new Eclipse Nordic Hot Springs Centre's design is based on ECOlibirum principles. It employs true geo-thermal heating and renewable and energy efficient design strategies including PVC collectors, grey water separation and water conservation, heat recovery (HRV), recycling, and supergreen envelopes with R110 roof insulation, R48-60 triple insulated double walls, R40 slab and perimeter insulation, and quadruple and triple glazed high performance windows. The resort's renewable woodlot feeds a Garn high efficient wood burner, providing supplemental and emergency backup heating.
The Hot Springs source (Takhini) is weather protected with a Gazebo. Guests can view the Hot Spring water as it first emerges from the ground at 47°C (117°F). From here, the Hot Spring water flows to the four Nordic Hot Pools at approximately 43°C (109°F), and cools to 38°C (100°F) as it exits. The water at YHSR is high in calcium and sulphates, yet is odourless, with no sulphur smell. Sulphur spring are valued for their therapeutic properties. As the hot springs water bubbles from its underground channel, it begins to drop the load of minerals it gained on its journey through the earth. One of these minerals, calcium carbonate, hardens into a porous grey/brown rock called "tufa". The entire hillside around the source spring is composed of tufa, and forms part of the "barefoot walk" and landscaping.
Video: Porte Cochere under construction
CBC Intervew Update October 20, 2021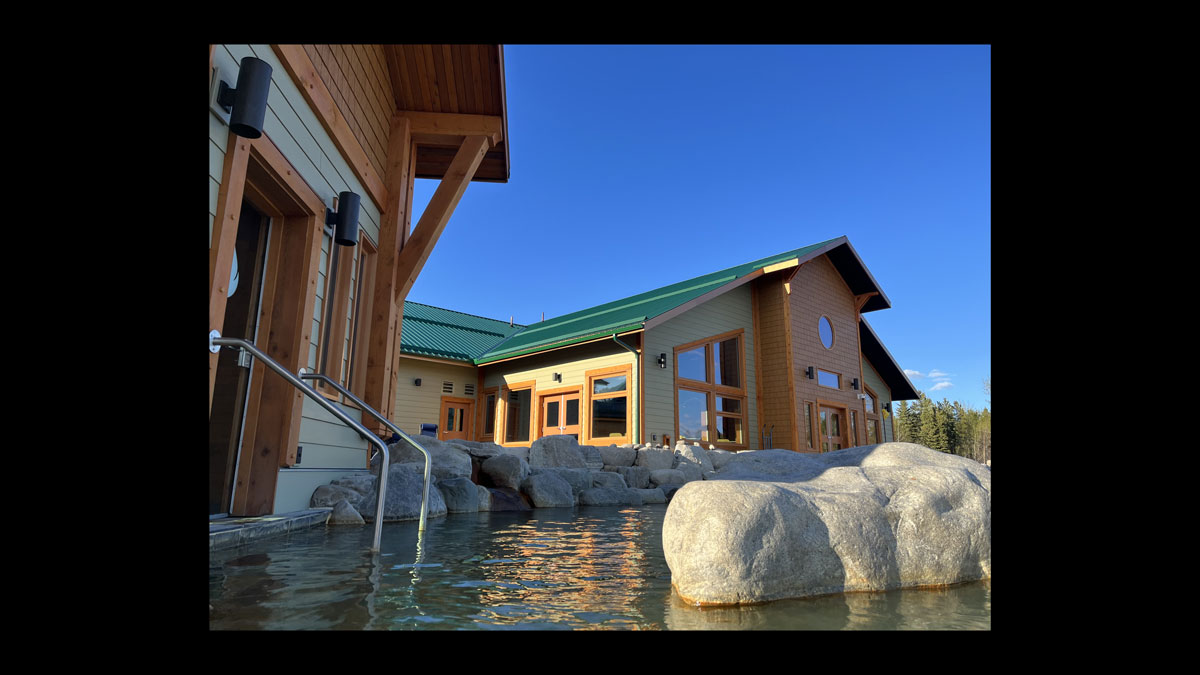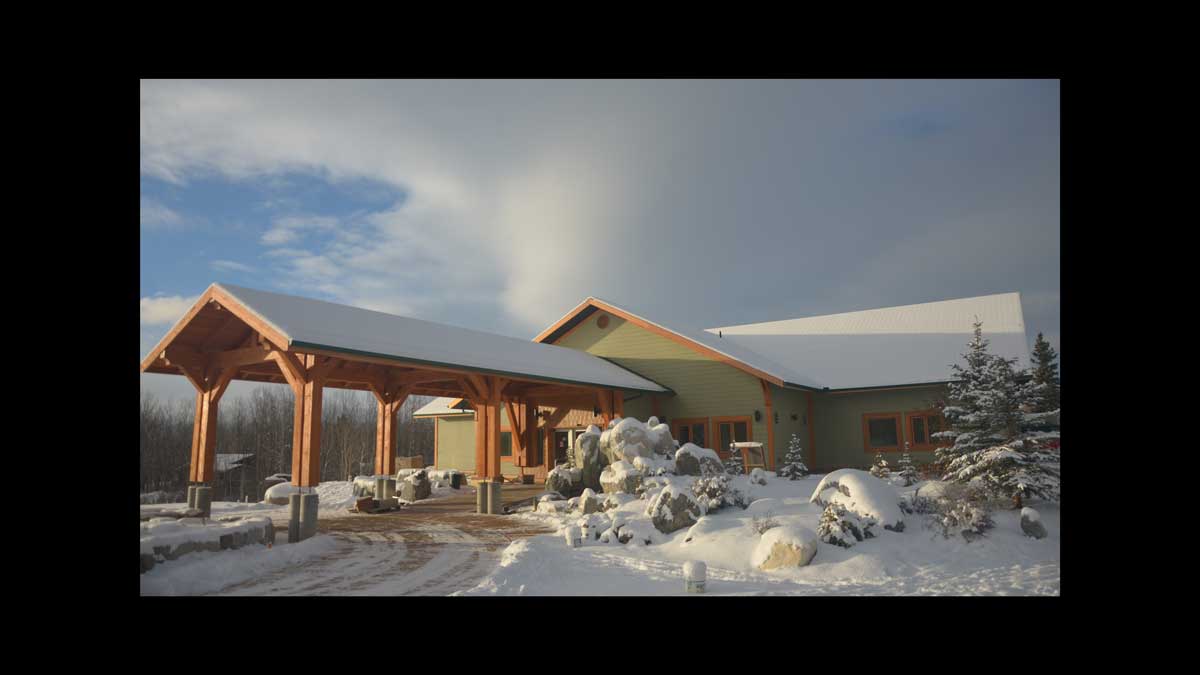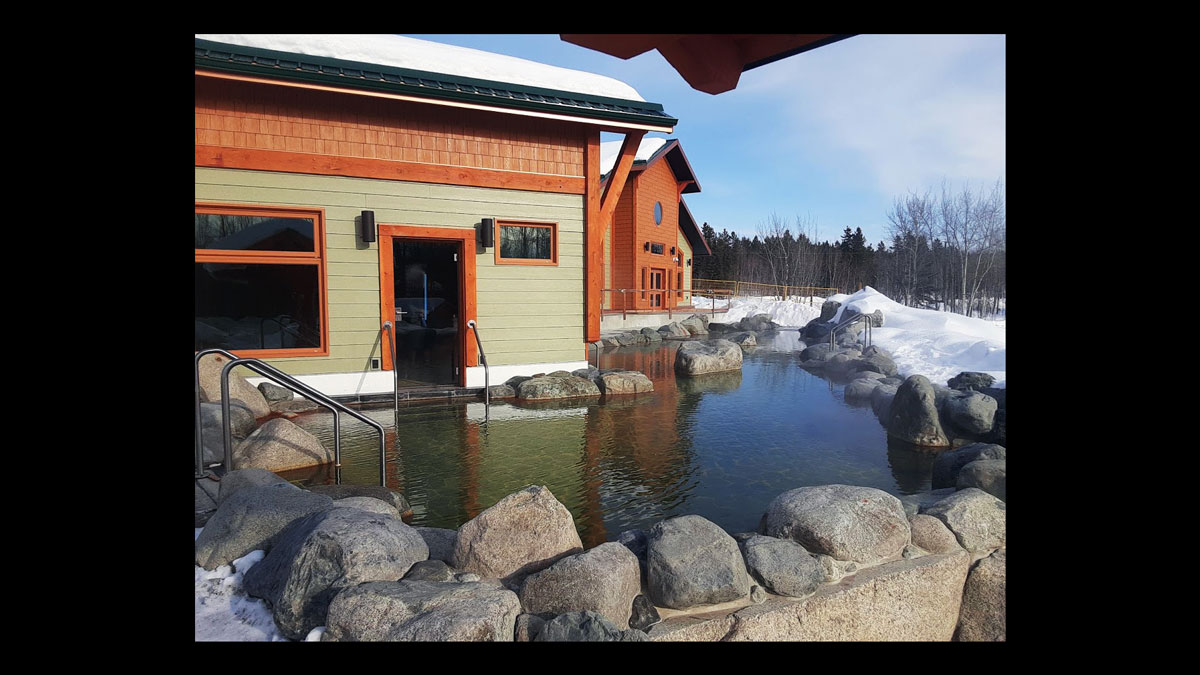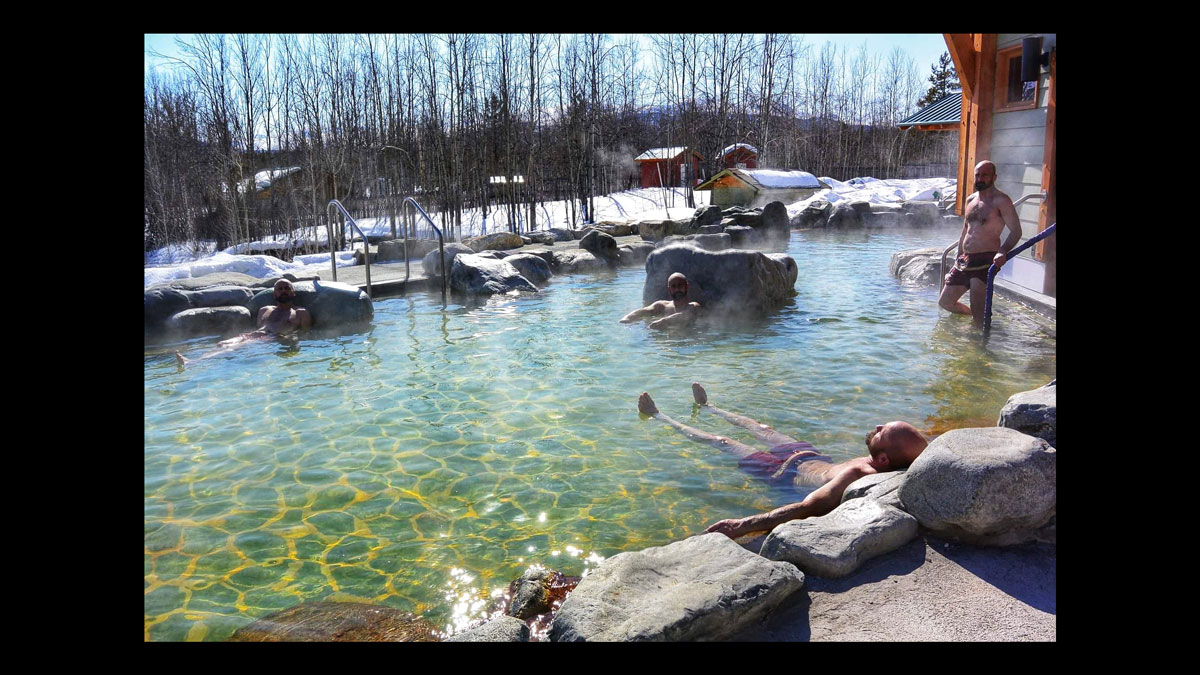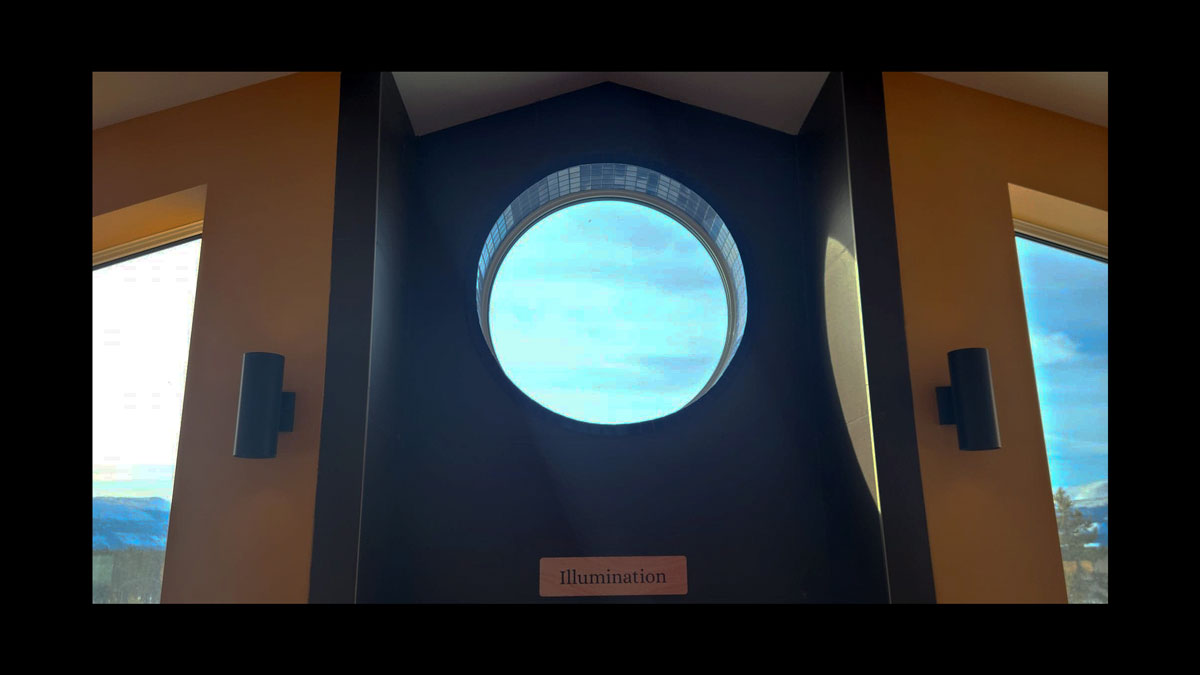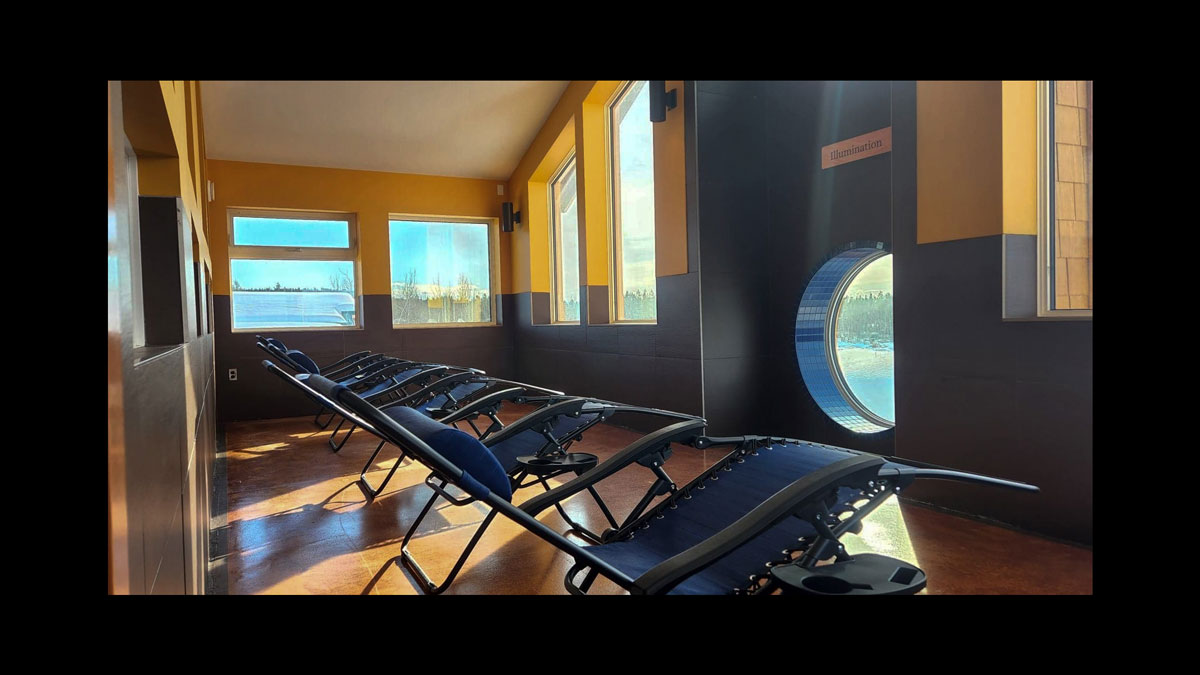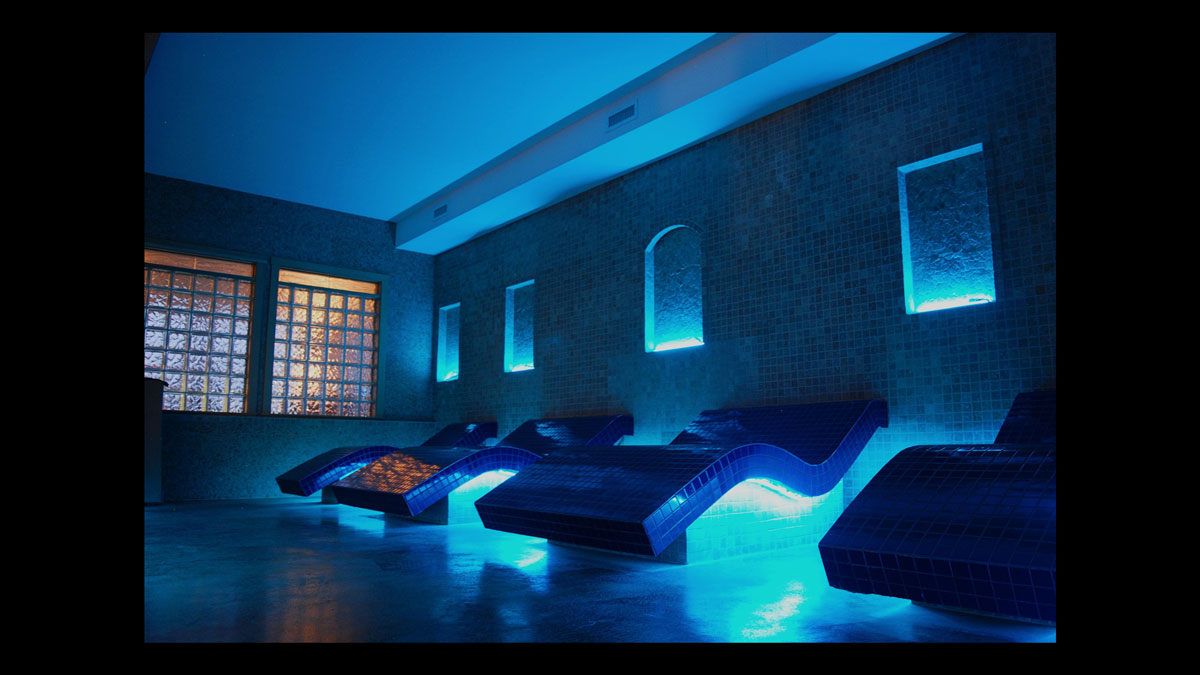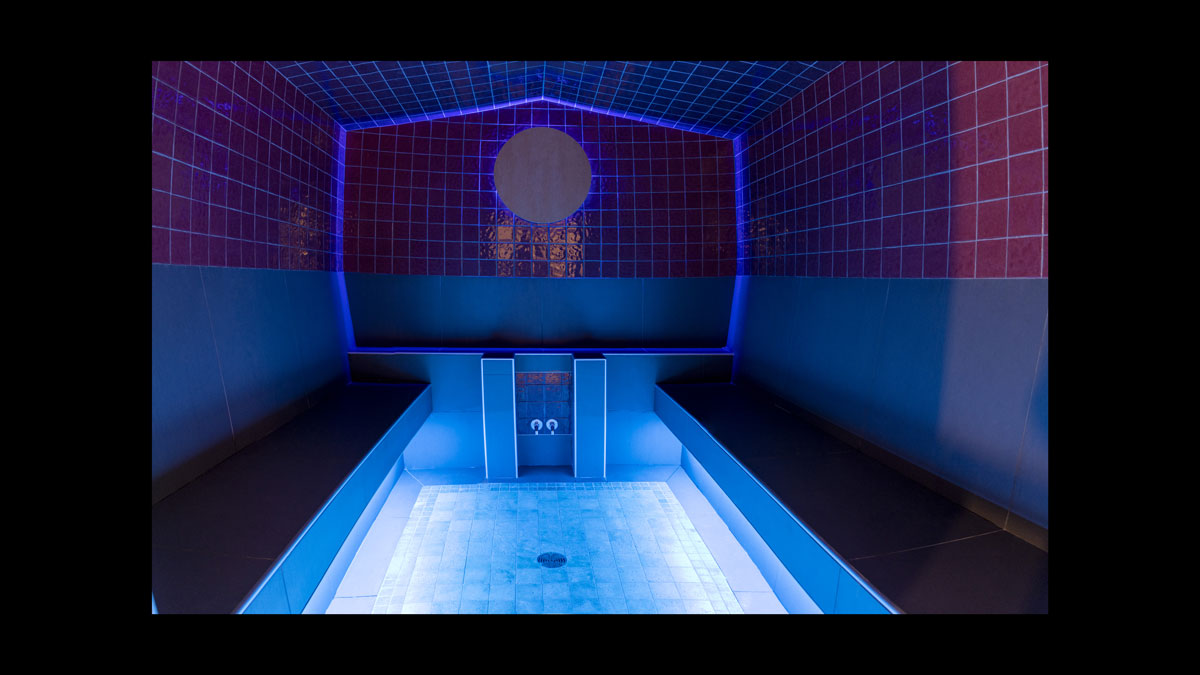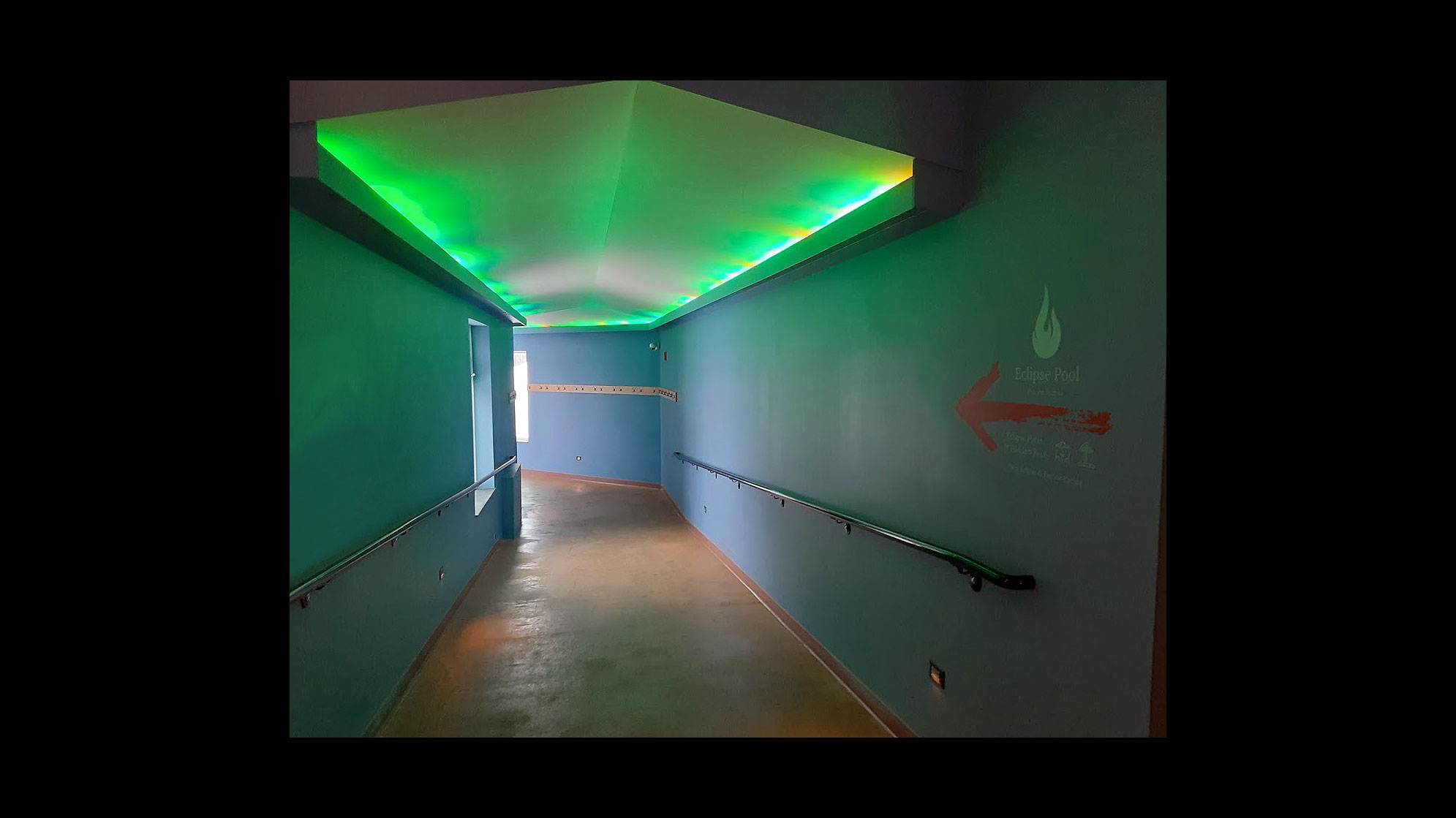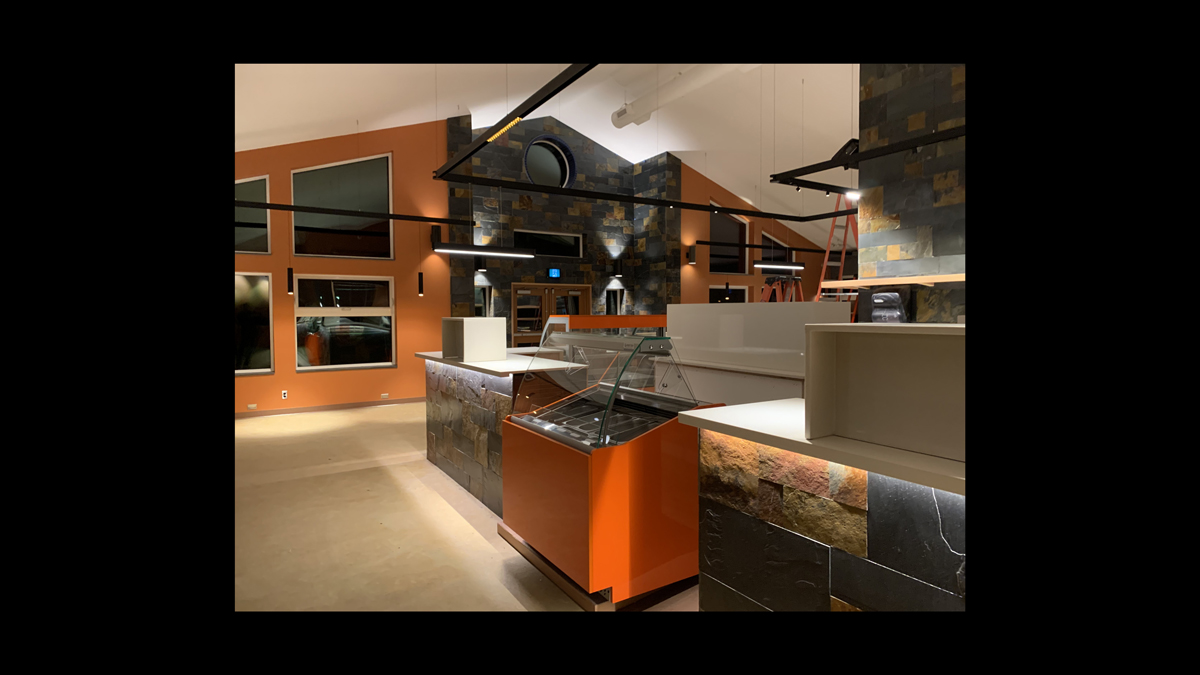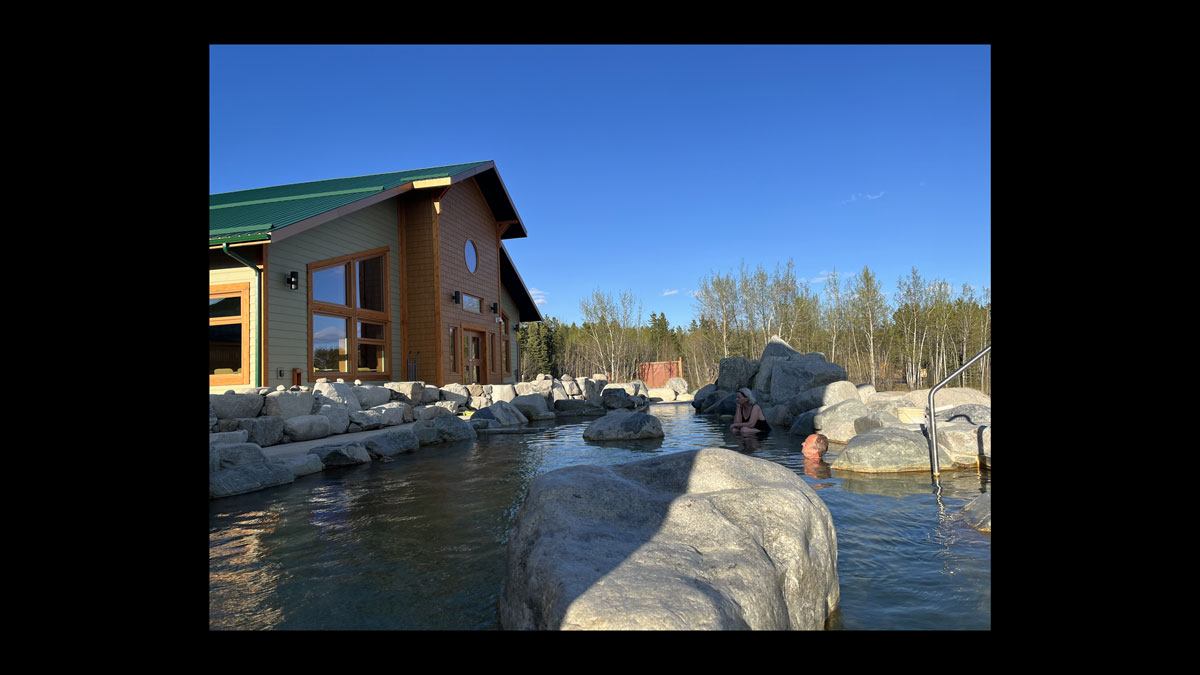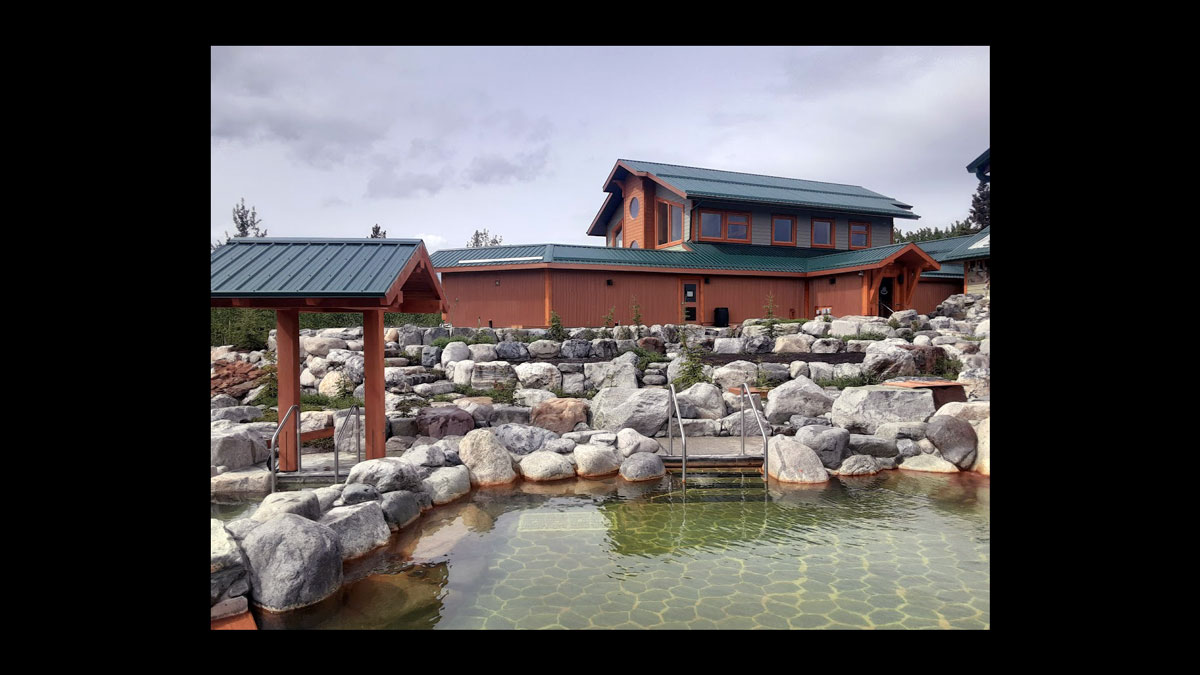 `