The Seabird Island Sustainable Community Project is an innovative approach to design of residential community developments — In Building A Sustainable Future.
Building A Sustainable Future
The Seabird Island Sustainable Community Demonstration project integrates community planning, architecture and environmental design. Some of the sustainable innovative features demonstrated include: a solar roof, wind generators, a low tech inexpensive type of geo-thermal heat and cooling extraction to supplement conventional heating systems, as well as heat recycling, radiant hydronic floors, fan coil heat, water efficient plumbing, and the use of healthy building materials, net zero energy targets, and an application of the integrated design process to residential community projects. A film "In a Sacred Way We Build" was produced that documents the extraordinary planning, integrated design and sustainable environmental design building process undertaken by the community.
Design Concept

The overall eco planning and green building design approach is complementary with teachings about environmental stewardship—"Building a Sustainable Future". "We cannot simply think of our survival; each new generation is responsible to ensure the survival of the seventh generation. What we do today will affect the seventh generation and because of this we must bear in mind our responsibility to them today and always."

References to traditional vernacular and past technologies are embodied in the design, structure and detailing. They include use of indigenous materials such as recycled old growth yellow and red cedar logs, cedar siding, weathered river rock, traditional forms, local craftsmanship, artworks and a colour palette based on the four elements (earth, air, fire, water).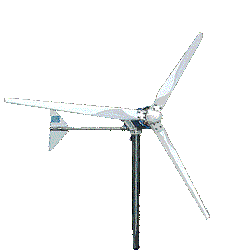 The use of affordable and clean renewable energy sources are promoted at Seabird Island. The single family homes and townhouses are designed to benefit from solar, wind and earth energy and minimize use of water. The main living areas and solariums are oriented to the south in a semi-circular pattern around a communal spiritual healing garden. The garden is the focal point of the site and its design acknowledges and demarcates the four cardinal directions.
Sustainable Environmental Design Features
Efficient Land Use

Variety of Housing Types

Balanced Environmental Carrying Capacity

Integrated Design Process

Community and Industry Participation

Solar Orientation

Space Zoning (south facing living areas)

Low Tech Systems, Low Maintenance

Cost Effective, Affordable

Solariums (for heat and year round growing)

Passive Solar: Convective Air Flow Systems

Thermal Living Air Floor™

Thermal Living Roof™

Thermal Transfer Water Storage System

Hydronic In-slab Radiant Heating/Fan Coil (upper floors)

Earth Tubes™ to Precondition Intake Air (heating and cooling)

Wind Generators for Supplemental Power

Higher Insulation (walls and attic)

Rain Screen Construction

Wide Overhangs for weather protection

Modular Dimensioning for Construction

Recycled Materials (logs, strapping. sills, insulation)

Built-in Recycling Bins

Edible Landscape, Indigenous Planting

Spiritual Healing Garden

Shared Community Facilities, Recycling Depot

Indigenous Materials (logs, gravel, wood, river rock)

Non-toxic & Resource Efficient Products

Engineered Wood Products, Engineered Wood Flooring (upper floors)

Finished Concrete Flooring (lower floors)

High Performance Windows

Natural Day lighting

Low Energy Lighting Fixtures (compact fluorescents)

Self Construction, Local Labour and Suppliers

CMHC Healthy Housing™ & Flex Housing™ Principles

Universal Design (accessible main floors)

Local Artists and Craftsman

Cultural and Historic References

Rain Water Recovery (for water closets, irrigation)

Water Efficient Plumbing Fixtures

Low Energy Appliances